At Holly Springs Chiropractic, we take great pride in providing the finest chiropractic wellness care to our patients. Below is a sampling of the different chiropractic services we offer in our Holly Springs office.
---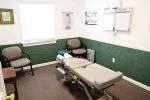 Chiropractic Care
We provide advanced spinal correction utilizing "state of the art" chiropractic techniques. Never in the history of chiropractic have we been able to provide the level of help and expertise that now exists. These newer correction methods are even safer, more comfortable and more effective than ever before. As a Doctor of Chiropractic, Dr. Randall S Adamson has years of training and experience in spinal adjustment.
---
Corrective Exercises
We teach our patients special "blueprint" exercises designed just for them to help strengthen and correct their own unique problem. These exercises can be performed in the comfort of your own home and can improve the effectiveness of your spinal correction by as much as 30-40%. In addition to skeletal misalignment, muscles and connective tissues can be out of place or strained by improper alignment and use. Specific exercises and stretches can help your body stay in balance and in health.
---

Lifestyle Advice
We often find it helpful to "coach" our patients on certain activities they should avoid or do differently to avoid aggravating their particular health challenge. Our goal is to help every patient achieve a fulfilling and happy lifestyle full of the activities they enjoy most. We recognize that each our patient is a whole person, and help them reach true health and wellness is a collaborate effort between our professionals and our patients.
---
Spinal & Postural Screenings
Posture and spinal screenings can reveal important health information and unlock the door to improved health and well-being. We provide screenings at area malls, community events, health fairs and places of employment. Contact us today to arrange a screening at your event or workplace.
---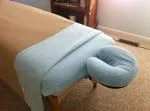 Massage Therapy
Massage therapy offers a natural conservative treatment approach that relieves musculoskeletal pain for many patients. Our office provides specific massage and muscular therapy that is tailored to meet the patient's condition and injury. The benefits of massage therapy may include increasing blood circulation, reducing swelling, relaxing muscles, relieving muscle pain and spasms, and aid in recovery and range of motion.
For more information regarding Massage Therapy please visit our Massage Therapy tab at the top right portion of this page.
---

Spinal Decompression
We are happy to now offer non-surgical spinal decompression.
Intended Uses for the Triton DTS® Traction System
Protruding Discs
Bulging Discs
Herniated Discs
Degenerative Disc Disease
Posterior Facet Syndrome
Acute Facet Problems
Radicular Pain
Prolapsed Discs
Spinal Root Impingement
Hypomobility
Degenerative Joint Disease
Joint Pain
If you suffer from chronic, debilitating lower back or neck pain, we hope you consider Spinal Decompression as an option to increase your comfort, flexibility and spine health.
Our office strives to help everyone in Holly Springs and surrounding areas live happier and healthier lives. We are happy to offer Spinal Decompression for treating pain in low back pain, neck pain, sciatica, pinched nerves, herniated, bulging discs, and degenerative disc disease.